Seoul is the second-largest metropolitan area in the world with more than 20 million residents. Seoul has the fourth biggest GDP among metropolitan areas globally after Tokyo, New York and Los Angeles. South Korea's buzzing capital has emerged as a favorite of tourists and expatriates in recent years. Seoul is a city that effortlessly blends history and modern architecture, from the Gyeongbokgung Palace built in 1395 to modern buildings like the Dongdaemun Design Plaza and the Lotte World Tower. Here is a roundup of reasons that make this fast-paced city a great place to move to.
Livability
Seoul was ranked 11th in the Liveable Cities Index 2021 by the magazine Monocle. The city scored high on its excellent transportation infrastructure and many places for recreation. The city offers one of the world's best quality of life in terms of physical and social infrastructure, world-class healthcare and green spaces. The cost of living in Seoul is reasonable and is less than in other major Asian cities like Tokyo and Singapore.
Infrastructure
Seoul's affordable, convenient and vast subway network helps its residents travel easily in the huge metropolis. The subway is consistently voted as the best in the world for its cleanliness and punctuality. The public bus system and taxis complement the subway system. The Seoul subway network covers Seoul, Gyeonggi-do, and Incheon. The Incheon airport which serves the Seoul metropolitan area has been ranked fourth in Skytrax's annual ranking of the world's best airports at the World Airport Awards. The airport well-known for its sleek interiors, technology-enabled services and user-friendly features, connects Seoul to all major destinations in the world, especially the economic hubs of Asia.
Education
Seoul offers excellent educational facilities for children in the form of public schools as well as private schools for foreigners. Seoul is home to some of the best universities in South Korea and Asia like Seoul National University, Korea University, Sognang University and Yonsei University. Seoul is home to a highly educated workforce, especially in technology and services. Seoul also attracts talent from all over Asia and the world.
Food
Seoul is a foodie's delight offering everything from themed cafes to street food and student hangouts. Seoul's food scene is known for its variety and affordability. The city's many coffee shops present in almost every city block are popular hangouts for working or just hanging out with friends. Gangnam, Myeong-dong and Hongdae areas offer a vast array of restaurants - both local and global cuisines to choose from.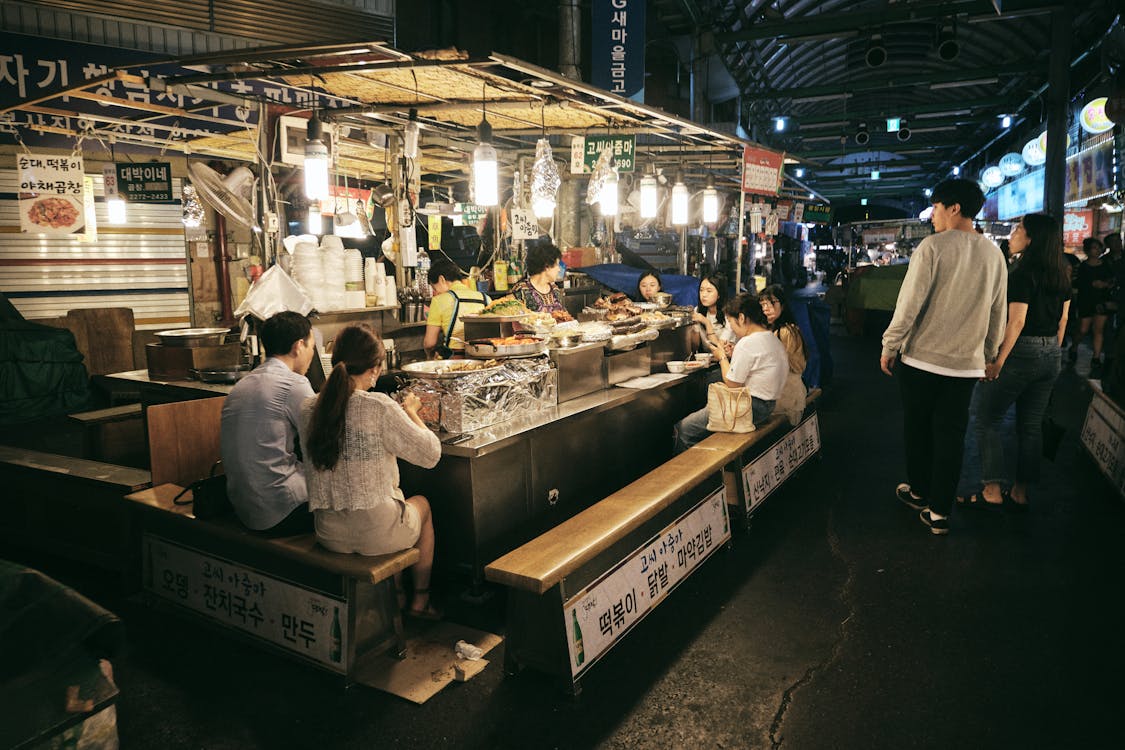 Technology
Technology plays an important role in making Seoul one of the most future-ready cities in the world. From one of the world's highest mobile internet speeds to rechargeable smart cards, Seoul and its residents are early adopters of innovative technology.
Things to do
From hiking to visiting ancient Buddhist temples, Seoul offers a multitude of activities to keep you busy. Not to mention many of the K-pop and K-drama dedicated venues in Seoul. If you are a fan of shopping, Seoul is home to leading Korean and global brands offering retail therapy in many forms. Visiting the buzzing local markets is a great way to buy fresh produce and seafood. Seoul has many restaurants and even markets that operate 24x7. Adding to that, efficient public transport that runs late into the night and early morning make Seoul the city that never sleeps. Despite its sprawling urban landscape, Seoul has many parks like Yeouido Park, Nathan Park, Seoul Forest Park and Ichon Hangang Park.
Art, culture and sports
The art scene led by contemporary art is booming in Seoul. The city is an amalgamation of design, cutting-edge technology and aesthetics. Areas like Hongdae, Insa-dong, Samcheong-dong are host to galleries that exhibit works from local and international artists. Seoul is home to the National Academy of Arts, the National Academy of Sciences and the National Classical Music Institute. Changdeokgung Palace Complex, Jongmyo Shrine, Namhansanseong and Hwaseong Fortress are the UNESCO World Heritage sites in and around Seoul. Seoul has played host to the Summer Olympics, FIFA World cup and numerous other sporting events as well as music concerts by global and Korean artists.
Safety
Seoul has a reputation for a low crime rate and is safe for tourists and residents no matter what time of the day it is and which part of the city. Extensive CCTV coverage in almost all public areas ensures safety. The cosmopolitan nature of the city and welcoming locals make it a preferred destination for expatriates.